2021 Rabbit Rescue Calendar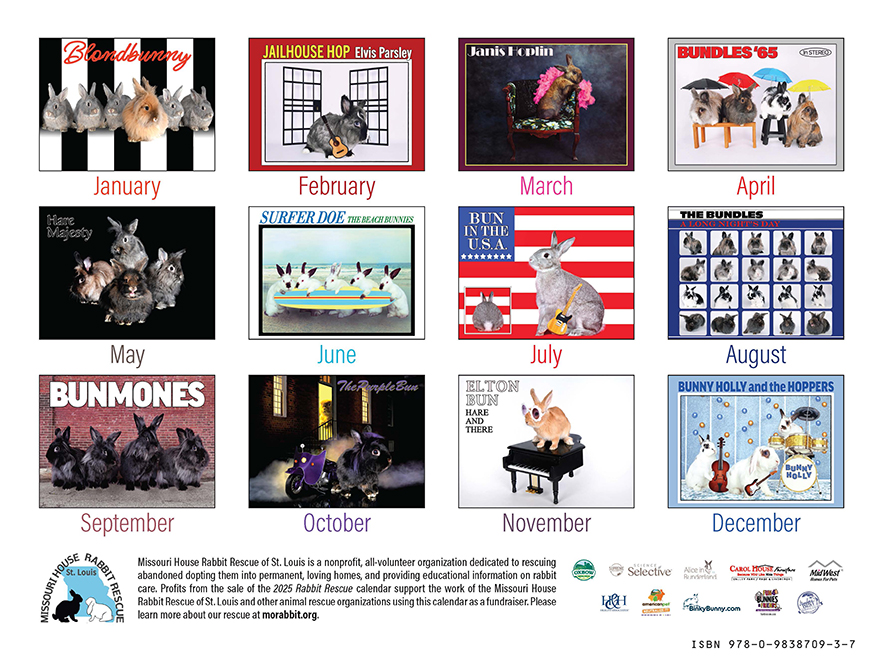 The 2021 Rabbit Rescue calendars are here!
These calendars are only $12 and feature all rescue rabbits from the Missouri House Rabbit Society – St. Louis chapter. We sell out every year so don't wait!
Shipping is $6 for one or two calendars, so it pays to buy an extra for a friend. Buy online through our website using PayPal or a credit card:
or email sales@rabbitsinthehouse.org if you are interested in local pickup in Baltimore, MD.
They are available for mail order by check:
To include shipping, please send $18 for one calendar, $30 for two calendars
House Rabbit Society
P.O. Box 50311
Baltimore, MD 21211